The importance of dressing for exercise goes beyond the gym with athleisure wear. Women's sportswear has risen through the ranks to become an essential part of our wardrobes. In the face of the unexpected boom and fervor, luxury sportswear brands have taken the lead in betting big on athleisure style. We could say that the key to athleisure is to create hyper-comfortable and very feminine looks, perfectly balancing those sporty garments and seasonal runway trends. If you haven't yet incorporated athleisure looks into your closet and luxury activewear into your life, take note of how to do it with these five brands that won't leave anyone indifferent. Let's do it!
Port de bras: luxury sportswear with a Venezuelan stamp
Venezuelan Clarissa Egaña's firm gives a twist to sports fashion with new brilliant designs based on the athleisure trend. This luxury sportswear line offers ideal pieces for athletes thanks to Emana technology. This technology, implemented in its materials, provides more comfortable and flexible designs without friction and can improve skin circulation. In addition, they offer protection against UV rays, hide cellulite, and are dry-fit.
With very feminine designs far from the usual sporty silhouette, their leggings are an invitation to exercise. However, they can also be worn with other more classic garments as a casual outfit outside the gym—collections inspired by ballet dancers and their clothing, sustainable, with graphic patterns and incredible taste. Discover a new and renewed version of luxury sportswear with the new SPRING 21 collection by Port de Bras.
ESEFITS: fashion, art, and sustainability coexist with luxury activewear
Es fascinante launches its first luxury sportswear brand under ESEFITS in collaboration with Fosca Beltrán. A luxury activewear line that unites fashion, art, and sustainability. This collection is made up of seven different designs based on a set of tops and leggings. They have been manufactured with PYRATEX® N10, a fabric made in Spain with high-quality polyester yarn.
This yarn is made from recycled materials from post-consumer plastic bottles and plastic captured from the sea. A novelty that contributes to preserving natural resources and keeping the oceans cleaner. Of course, one thing that stands out in this collection is the ability to combine design and sustainability in a single piece. Discover why athleisure style is here to stay with the best Spanish activewear brands.
Born Living Yoga: the activewear brand committed to the planet and nature
Born Living Yoga proposes to create a sense of comfort and quality with reds and earthy neutrals in its commitment to the planet and nature. Colors such as Tibet, Bossa Nova, Bourdeaux, and Henna, gain importance in a season when consumers will be looking for a jolt of energy and optimism. On the other hand, powdery, soothing, and calming shades are the stars of the line this season, as we need to regain mental and physical well-being with restorative pastel tones. Digital Lavender, Stone, and Green Stone are 'mental wellness' colors that offer a sense of sanctuary, perfect for yoga and happiness. Rich, nourishing colors with a calming effect will be more prominent than ever in this collection: green tones such as Dark Olive and Walnut will help us feel grounded and connected to nature.
Born Living Yoga is much more than an activewear collection. It is designed combined with the latest technology, a technical fabric developed with sustainable fibers, a top trend, and the highest standard of comfort, making daily exercise more accessible and more attractive. The No. 1 yoga brand wanted to strengthen its core products, such as leggings, tops, T-shirts, and sports jackets, with new products "to enrich the diversity of the collections." This season, the Born Living Yoga family is growing by incorporating garments designed for daily activities such as walking, hiking, and strolling outdoors into the new collection.
Anatomy 206: an unbridled passion for esthetics and sport
Anatomy 206 is much more than a sportswear company with attractive designs. It is a motivation. Its motivational methods are linked to the importance of anatomy and its knowledge to get its customers to take that first step towards a more active lifestyle with the sport as the main driver. Their strategic objective is clear: to create greater motivation and help people understand that not all bodies are the same, that not everyone responds in the same way, and that there is no single answer or rule. What there is, however, is a brand that gives us the initiative to bring out the best in everyone.
Anatomy 206 is for active, strong women looking for the best version of themselves daily. Its designs, current, modern, and contemporary-inspired, bet on the monochromatic trend that is so popular today. In addition, they rescue the style of sports icons of the 80s and 90s like Jane Fonda or Cindy Crawford. Each piece has been created to accompany the movements of the female body, designed in a very personal way, and produced entirely in Spain.
Ernest Leoty Activewear: ethically made in Europe
Style, comfort, and technical performance converge in the luxury activewear pieces designed by Ernest Leoty. His highly specialized collection is a testament to the level of excellence in craftsmanship found in Europe. In this way, they have borrowed French savoir-faire and updated it to suit the modern woman with a clear focus on classic French tailoring.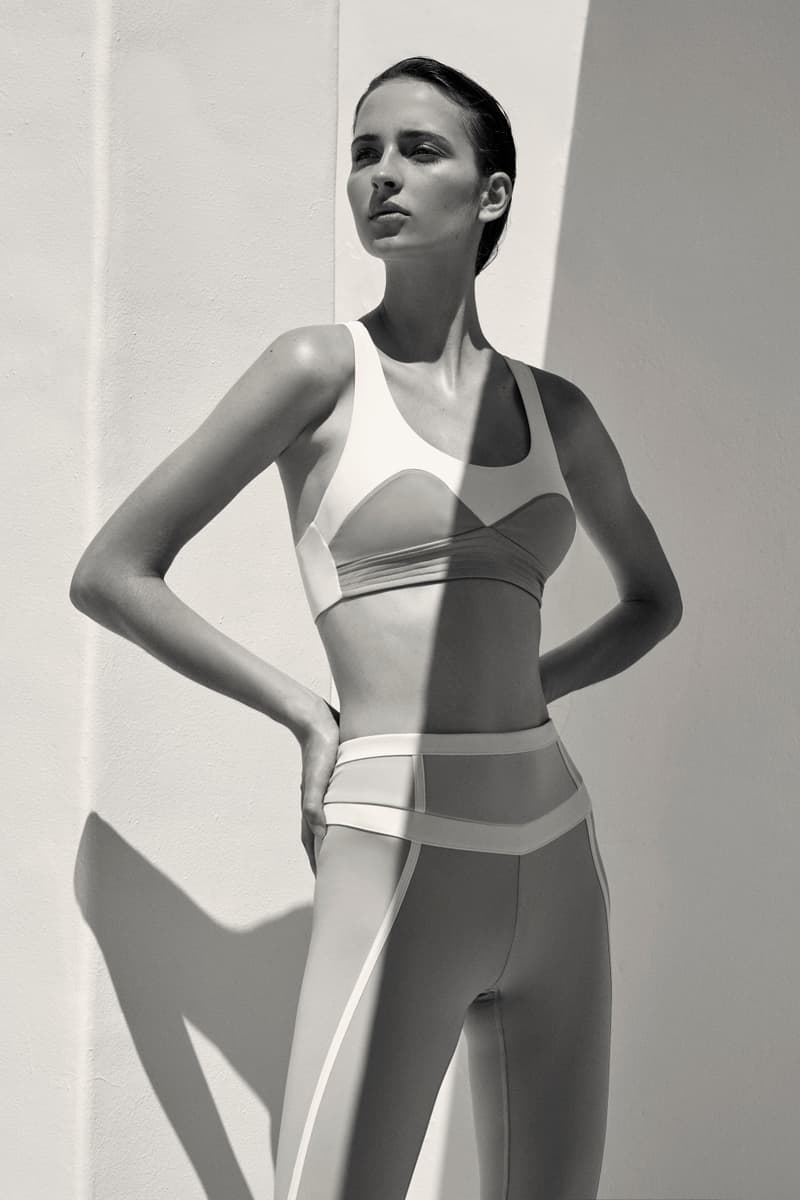 The clean lines of her designs create sophisticated yet effortless silhouettes. Meanwhile, her extreme attention to detail and couture color palette place femininity at the forefront of her designs. This collection is structured in a way that follows the body's contours, creating an elegant, second-skin look and feel. In addition, the care and passion with which they craft their designs guarantee exclusive durability and authenticity – you can't miss their Swim Capsule!
Sporty&Rich: premium athleisure apparel with a timeless guarantee
Sporty & Rich is a label for all women who preach well-being and self-love in identifiable and accessible pieces. This is how one of the sportswear brands of the moment defines itself. The brand created by artistic director Emily Oberg, Sporty&Chic, does not present novelty pieces, avoids stridency, and bets on small capsule collections that it launches periodically. It has not needed publicity, and it has been able to defend the luxury sportswear style with retro winks and unbeatable quality.
Sporty&Rich is a brand of sportswear inspired by the past that can survive the passage of time without losing its style and essence. Working with minor capsule releases is a way to make the brand more sustainable, avoiding extra environmental damage. Sweatshirts, tops, t-shirts, and skirts are just some of the athleisure wear that thousands of women are already sporting on the streets. Have a look!
7 Days Active: luxury activewear for seven days a week
This Nordic-born Copenhagen-based brand is a high-performance brand that takes a stylish approach to sportswear. Founded to inspire individual stories of movement for the mind, body, and soul, it is dedicated to creating functional and on-trend pieces. Each one has been crafted to make you the best version of yourself.
7 Days Active is an active and casual wear brand rooted in contemporary fashion. Discover the spring-summer collection made with 100% organic cotton in Europe. A simple style and garments of the highest quality guarantee the success of 7 Days Active. Discover one of the best European activewear brands and make athleisure style and luxury activewear your hallmark.