A before and an after. You set the turning point in the project of your dreams. Discover all that luxury interior design can do for you. Immerse yourself in the Luxury Interior Design Marbella Guide that EDDK Magazine has prepared exclusively. Architecture and interior design seal their union with five names as witnesses. Sophistication, elegance, and personalization sow the bases of each decoration project in Marbella. Leave your illusion in the best expert hands; you will get a space with soul and detail.
Pedro Peña: Avant-garde interior design with international inspiration
Pedro Peña is much more than interior design in Marbella. It is an exclusive and original style that plays with the contrast of the elements, achieving an intrinsic and balanced result. Among his various luxury interior design projects are those in Paris, London, New York, Madrid, and, especially, the city of Marbella, the center of his inspiration. Luxury and avant-garde interior design, known for its simple lines, strong color contrasts, and the use of futuristic objects, is one of its hallmarks. To this end, they are committed to high-end design firms and using premium quality materials.
Pedro Peña Interior Design Marbella achieves avant-garde and exclusive combinations. This is thanks to an open attitude to new trends and personalized customer service. Defenders of craftsmanship, art, and innovation represent in Spain the Italian house Boffi, characterized by sustainability, functionality, and exquisite design. Pedro Peña Interior Design is fully committed to each project, listening and interpreting the client's different needs. The result is a unique, lavish, and functional place where you can feel satisfied and enjoy every moment.
ARK Architects: dreamlike architecture and interior design
ARK Architects offers a complete and quality service to the client from Spain's best architecture and luxury interior design. Specialists in villa design on the Costa del Sol, entrusting them with your project is a safe bet for an outstanding result. Each of their genuine creations has a long process that feeds the differential value it brings. Architecture, construction, interior design, and landscaping. Their services range from the initial design and documentation of the pilot project to consulting and license application through the bidding of the works, culminating in the construction management and supervision of results.
So, the architectural team begins a fantastic journey after Manuel Ruiz creates the complete concept for a new home. It starts with site preparation and ends when the building is completed with every detail, including furniture, home automation, pools, spa, and landscaping. In recent years, the firm has embarked on a process of expansion, with multiple and diverse commissions spanning different scales and scenarios.
Studio Davias: exclusive custom-made pieces for luxury interior design
Interior design in Marbella with its personality. Studio Davias has the latest techniques in the world of interior design to offer a comprehensive service of furniture and decoration. Maximum quality and a world full of possibilities are its hallmarks. Thus, its interior design studio in Marbella is a point of reference where its team of professionals works intimately with the client. This allows much more fluid communication and personalized attention, guaranteeing an optimal final result.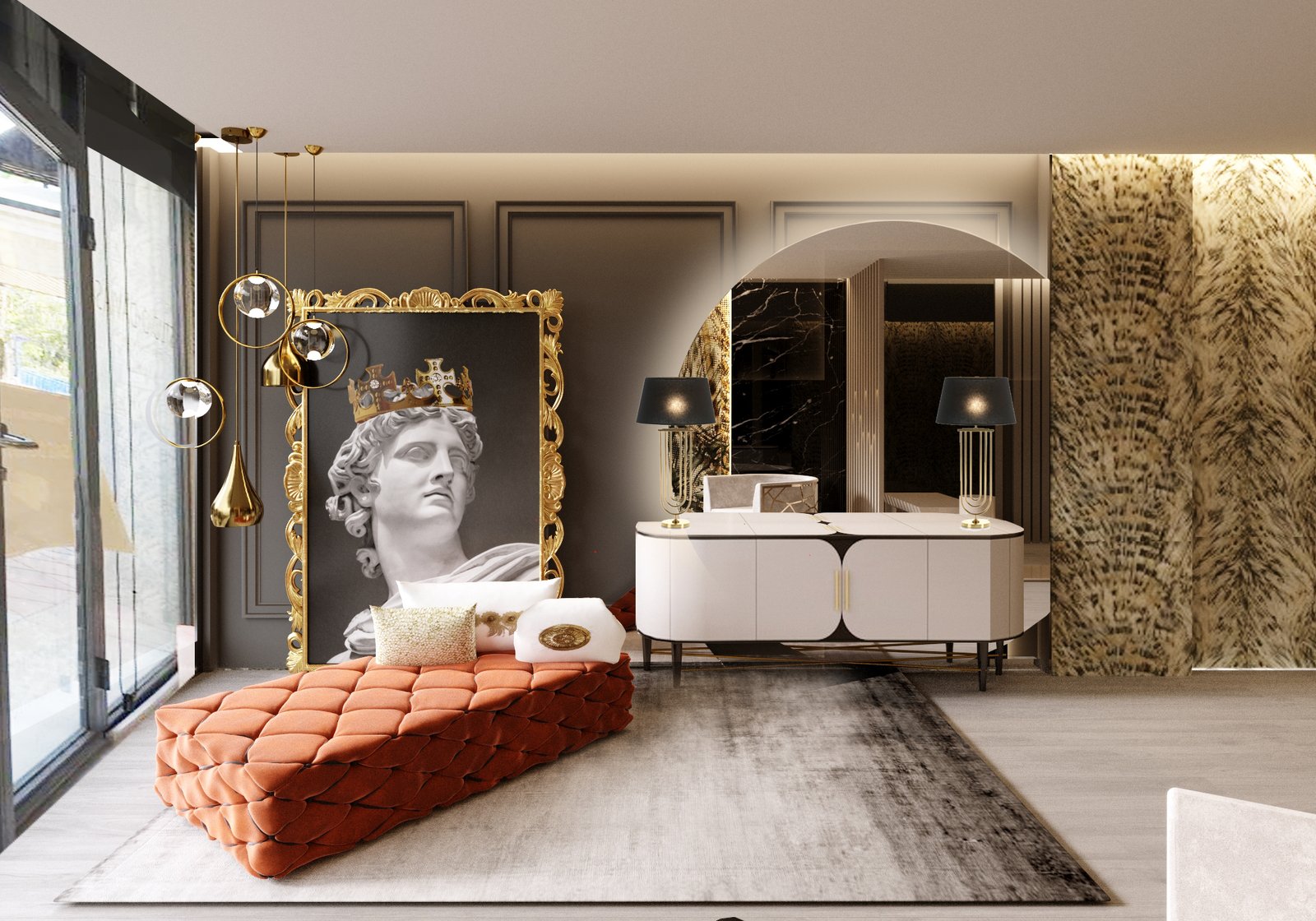 Perhaps, one of its differential aspects is its team of professionals trained to make any exclusive luxury piece that the client demands. In addition, Studio Davias works with the best brands of furniture and decoration in the market, guaranteeing premium quality in their finishes. The objective of interior decoration and architecture is to make spaces habitable, to give each piece its value and importance within each room, something that Studio Davias knows very well. Therefore, if you want to turn your project into a reality, the best luxury interior design goes through their ideas.
Nezha Kanouni: Luxury interior design between innovation and technology
Designer Nezha Kanouni established her interior design business on the Costa del Sol in 1997. Since then, and currently under her brand 'Nezha Kanouni Interior Design,' she has gained significant recognition among her discerning international clientele. Nezha Kanouni's unique style prioritizes contemporary lines with an eclectic, elegant, and sometimes ethnic touch. In this way, she brings an unrivaled freshness and glamour, along with the functionality and comforts her clients are looking for. A style baptized by the luxury interior designer as 'Mix & Match' although clearly, the key is in her irrefutable know-how.
And the truth is that Nezha Kanouni Interior Design Studio works not only with the preferred major international brands of furniture, fabrics, and design objects; it has also become famous for its custom design. Thus, her NK furniture line responds to the custom solutions many of her projects require. As a result, Nezha Kanouni has become one of Marbella's most sought-after interior designers. Nezha does not impose her vision but listens, adapts, and looks for ways to create a personalized interior design. Are you still thinking about it?
Marisa Gallo: creativity, sobriety, and balance in a Marbella feeling key.
Luxury interior design has a name and a surname: Marisa Gallo. For over 20 years, Marisa has honed her talent in a constant search for uniqueness and balance. This is how she has managed to create a distinctive style and an aesthetic synonymous with timeless elegance and classicism. Together with her, a team of designers is in charge of the realization of all kinds of interior design projects. The group specializes in the creation of residential and commercial spaces, both in Spain and Latin America.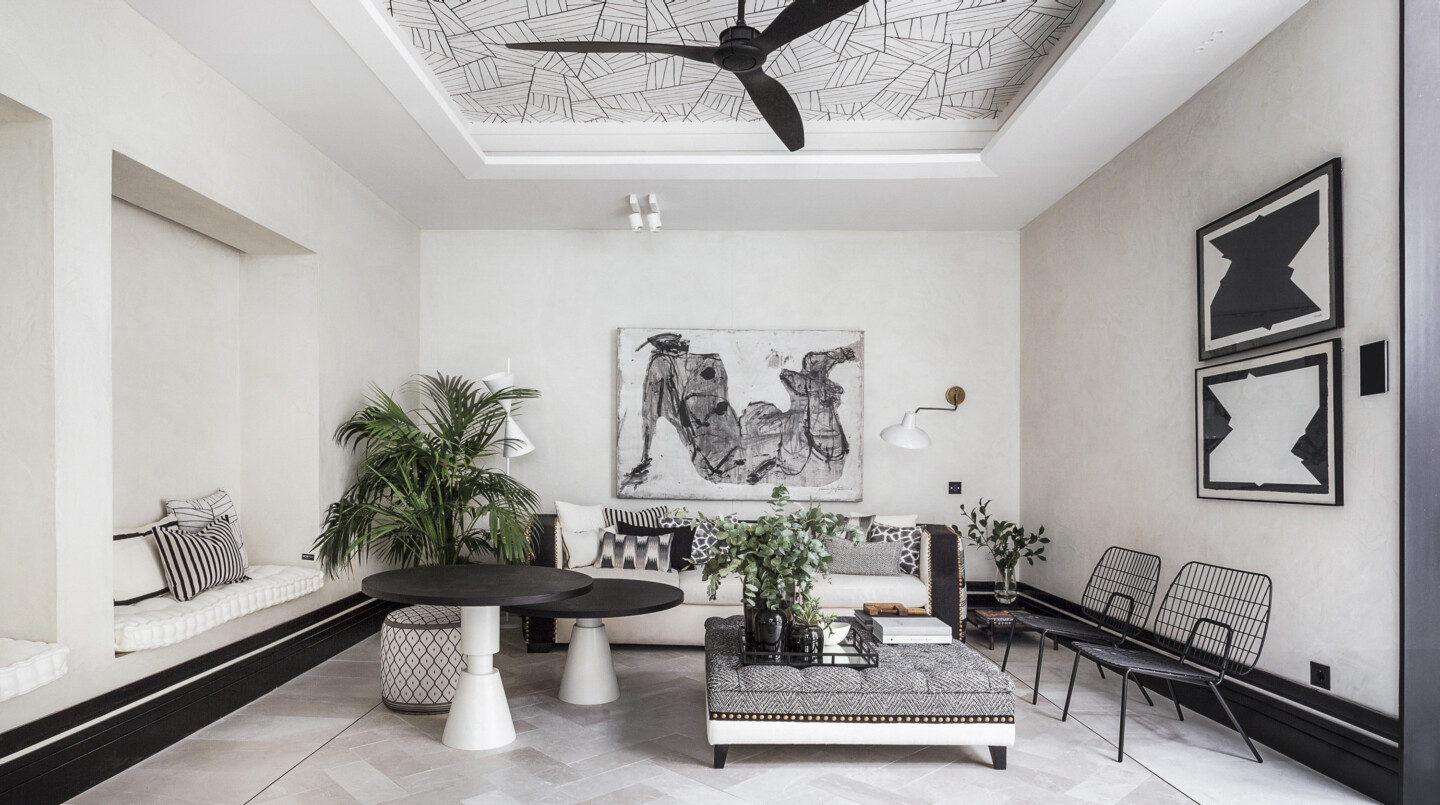 This fantastic studio offers a comprehensive service, from the first idea to the final delivery. Permanent contact with the client is a fundamental practice in the concept of luxury interior design they develop. Personalized attention and exhaustive attention to detail are aspects on which Marisa Gallo places particular emphasis. This way, constant dialogue with the client is achieved from beginning to end. For the studio, each client is different, so each project is synonymous with passion and commitment to interior design. An example is the Feeling Marbella space, a marvel of luxury interior design.