Mexico stands out for having a finger-licking gastronomy. Still, as with most culinary delights of the rest of the continents, it is said that it arrives in Spain a little decaffeinated. In EDDK Magazine, we do not entirely agree, so we have prepared a guide to the best Mexican restaurants in Madrid so that you can enjoy the best dishes of this country just a step away from your home.
Taquería Mi Ciudad: the restaurant your Mexican friends would take you to
Taqueria Mi Ciudad is a restaurant where you can enjoy a Mexican feast in the epicenter of Madrid. You can enjoy a menu full of authentic neighborhood tacos, where all the protagonism will have the most traditional Mexican cuisine. The tastiest dishes in this restaurant are guacamole, refried beans or cheese tamales, and jalapeño chili. Their tacos have different seasonings, allowing you to have a truly unique gastronomic experience that is delicious and will not leave you indifferent. 
Their sauces bring a remarkable flavor that will allow you to have a truly unique gastronomic experience that is complemented by a handful of red onion on the table. You can also enjoy some good beers, michelada, or one of their varieties of tequila for a truly unique experience. In this restaurant, you will also find equally delicious vegetarian options. So we can say is, for sure, one of the best Mexican restaurants in Madrid.
Las Mañanitas: Little Mexico in Malasaña
If you are looking for a Mexican restaurant in Malasaña, there is no doubt that this is one you will not want to miss. In Las Mañanitas you will find authentic traditional Mexican cuisine that will give you a unique experience, almost as if you were in the Aztec country.
You can find nachos with beans, grilled cheese and salsa, as well as quesadillas accompanied by spicy guacamole. In addition, everything can be accompanied with traditional liquors such as tequila, mezcal or cocktails from the region. Among its specialties are tacos al pastor, or queso fundido and cochinita, as well as nachos. It is for our taste one of the best Mexican in Malasaña.
Canalla Lounge: eat, drink and feel
On their website they define themselves as "a philosophy, a way of being, of feeling, of eating…", undoubtedly a declaration of intentions, and Canalla Lounge is a cantina where you can enjoy a menu that does not lack any of the Mexican recipes.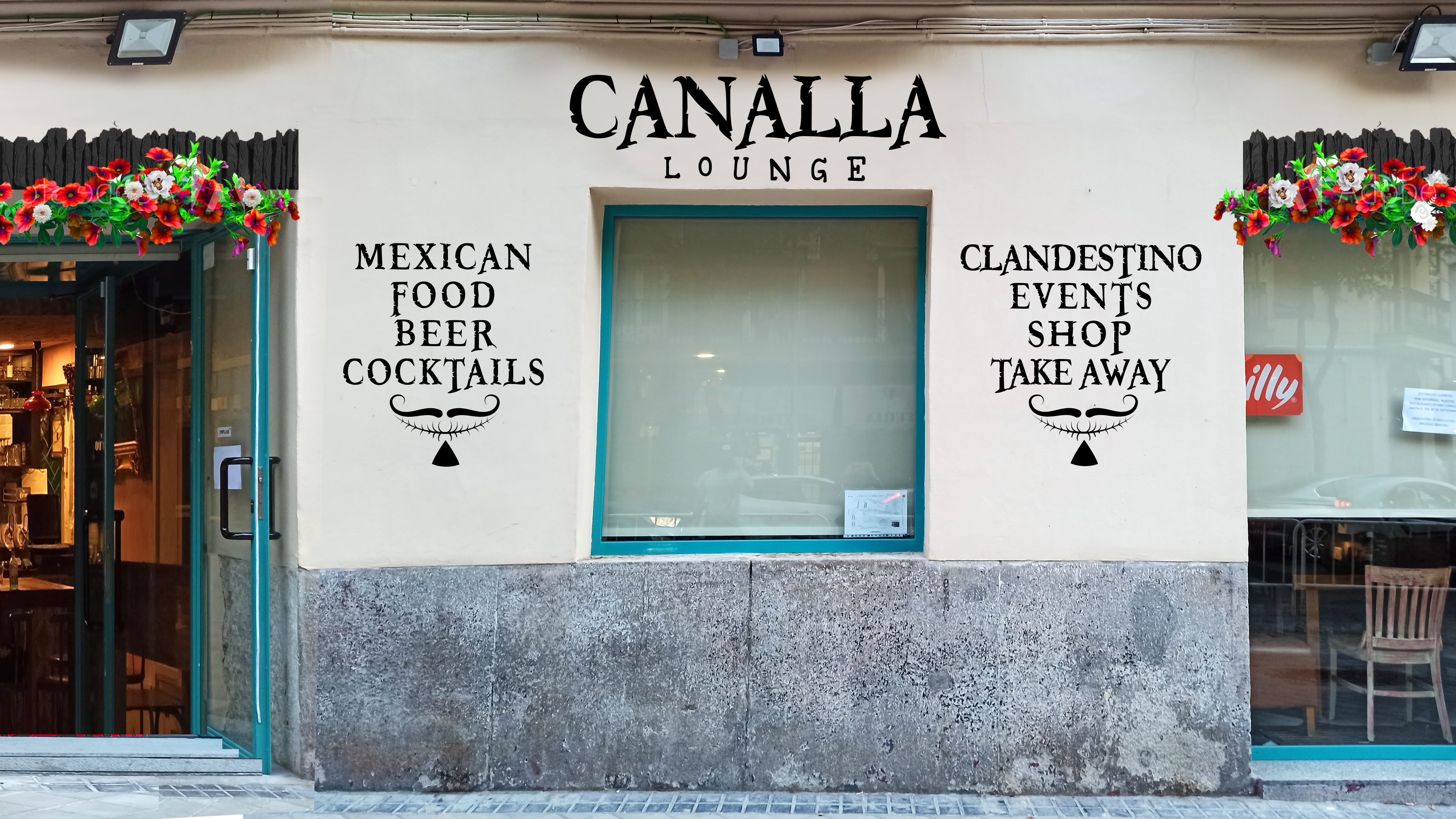 We recommend you to start with a Nachoterapia, you can choose the carnivore or veggie option (both are delicious), you can continue with a ceviche or a Maya tartar (their most special recipe) and finally tacos, cazuelitas or fajitas, you will love them!
In addition, in Canalla Lounge they have a lot of cocktails with and without alcohol, the truth is that it is worth taking here the last or the first drink, depending on the mood. We are in front of one of the best Mexican restaurants in Madrid?
Gracias Padre: variety is the spice of life
Gracias Padre is not a restaurant, it is a group of 6 restaurants: Taqueria on Ortega y Gasset, Jungle Club on Sandoval, Zona Rosa on Augusto Figueroa, Acapulco Paradise on Pozuelo, Los Cabos Beach on Costa Rica and Coco Bongo on Fernandez de la Hoz.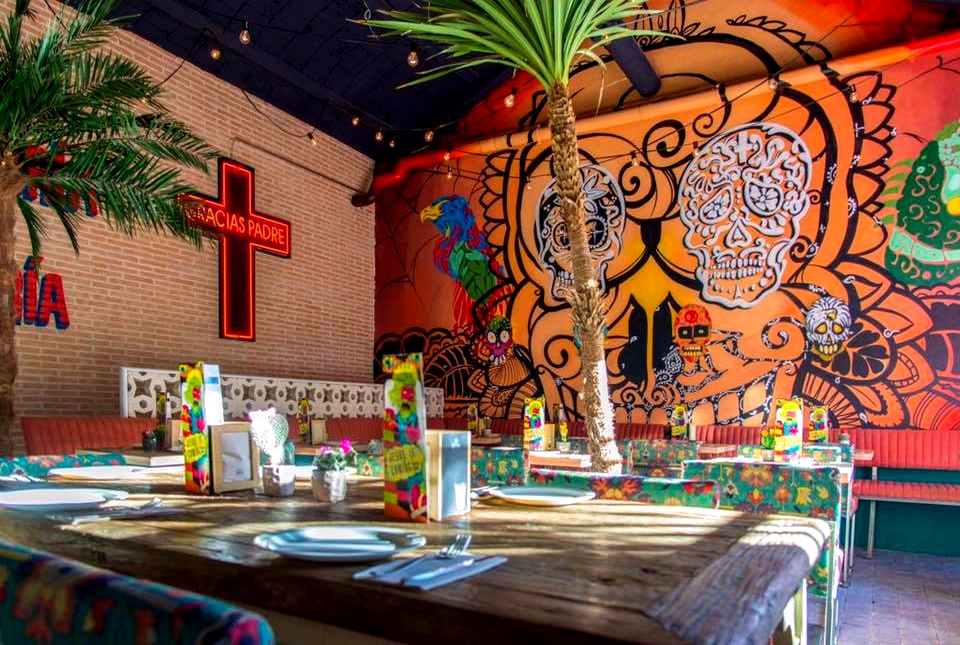 They all share the same style and goal: to take you to the heart of Yucatan from the center of Madrid. They connect Mexican food and culture in the coolest way.
To start we recommend some totopos, we love to follow with melted Oaxaca cheese and then we let ourselves be seduced by their tasty quesadillas and tacos. Also, if you are one of those who do not consider that you have had a Mexican dinner without a good tequila, here you are in luck, they have a few.
Doce chiles: food from the neighborhood of Mexico City
Another great option in Madrid capital. It is a stall located in the Mercado de la Paz, which will give you the best traditional street cuisine of Mexico, where you will enjoy the cravings that you could find in the taquerias of a neighborhood in Mexico City.
At Doce Chiles you will find the most delicious tacos you can try in the capital. And you will be surprised with many other traditional flavors of Mexico. But it's not all about eating, here you can also enjoy flavored waters of ripe fruit, micheladas or their tequila La Malinche. This restaurant is one of the most authentic you will find, and one of the best Mexican restaurants in Madrid. They even serve the food at the bar or at high tables that they have on the premises.
La Mordida: order it to take it home and have the best Mexican restaurant
If you are looking for a Mexican restaurant Madrid at home, this can be a great option. Here you can enjoy all the typical recipes that you would taste in any area of Mexico.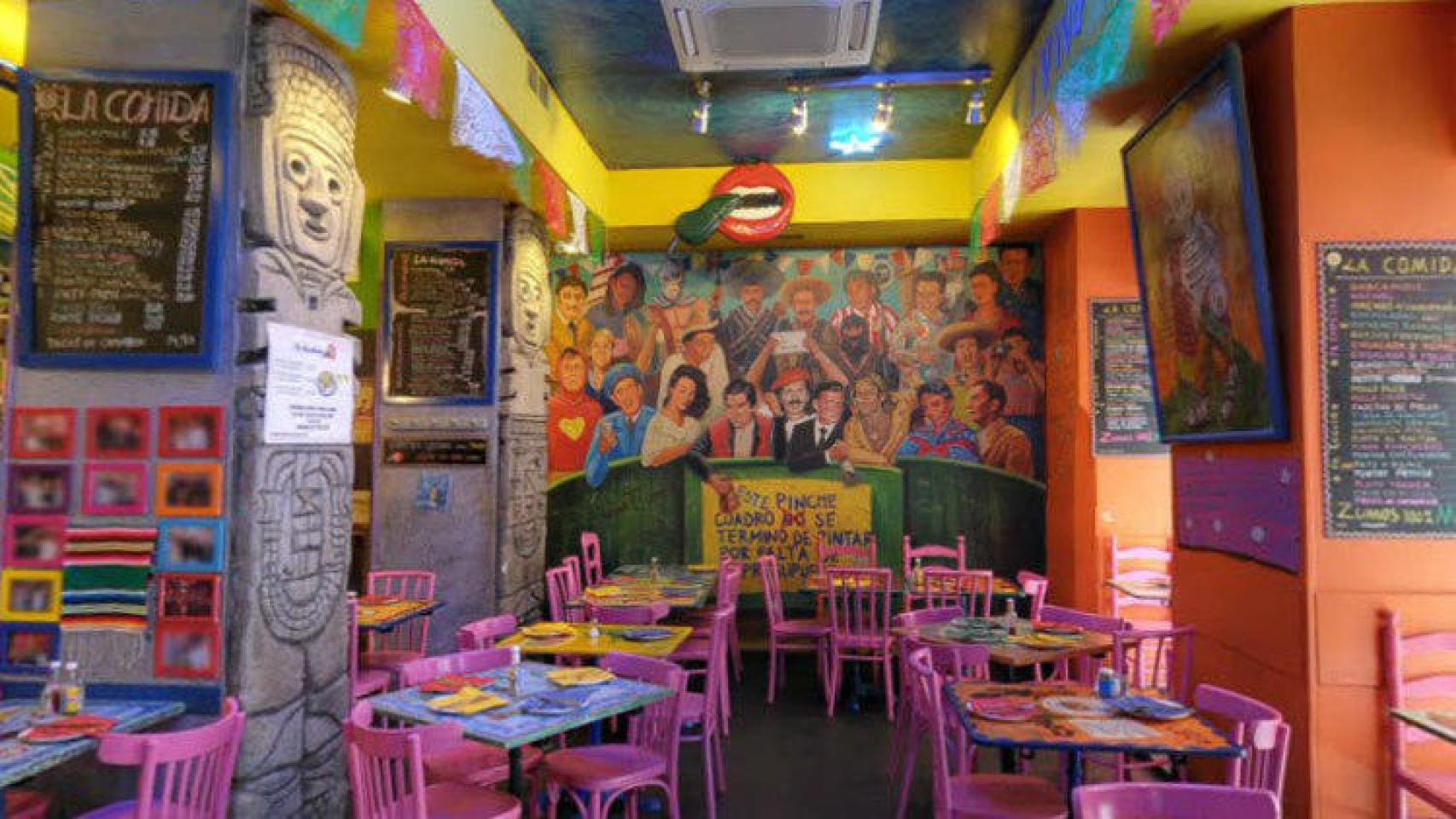 La Mordida has a team of Mexican cooks specialized in traditional cuisine. They prepare tacos al pastor or cochinita pibil, accompanied by nachos with homemade guacamole. It is a good option to try Mexican food at home, without hassles and hassles. Of course, it tends to be very crowded on weekends, so make sure to call in advance.
Salón Cascabel: in true Mexican style!
El Cascabel is a casual Mexican cuisine lounge where you can enjoy and share a good lunch or dinner at any time you feel like it. This restaurant will transport you directly to the 40's in Mexico City, and best of all, it does it at a reduced price. In this unique restaurant you will see that the bar is divided with stools. And round tables and a nice outdoor terrace overlooking Serrano, so if you are looking for a Mexican restaurant in Madrid with terrace, this is certainly one of the best options to consider.
Their menu has a total of 12 dishes to choose from, including all the Mexican delicacies of a lifetime such as guacamole, green shrimp aguachile, scallop ceviche tostadas, among other options.
Diavla: Mexican but cosmopolitan
Yes, as we told you in the title, Diavla is not just any Mexican, here you will not find traditional food even though the food is inspired by Mexico. It has a club, industrial and contemporary style that we love, but like any good Mexican restaurant, it does not live by design.
Let's talk about the important thing, the good food. Although it is not the most extensive menu in Madrid, it is true that there are pearls. For example, guacamole with chips, Aztec soup, golden flautas or suadero that I personally love. In short, an exclusive place where you can go with friends, your partner or whoever you feel like.
Regañadientes: one of the best Mexican restaurants in Madrid
First of all, the design of Regañadientes is outstanding, a super original and cozy place. One of the points that catches our attention is that you find the kitchen as soon as you enter the door, something that surprises and pleases at the same time.
As for the food, the truth is that it is delicious, especially highlight the Madrid taco, made with squid, aioli and squid, a delight! They also have beef tataki, aguachile … in short, a menu that is not extensive but in which everything is delicious.